Choose from three trendy natural materials such as wood, stone and alpine hay your handmade LED wall lamp with perfect light wreath as an eye-catcher for your home.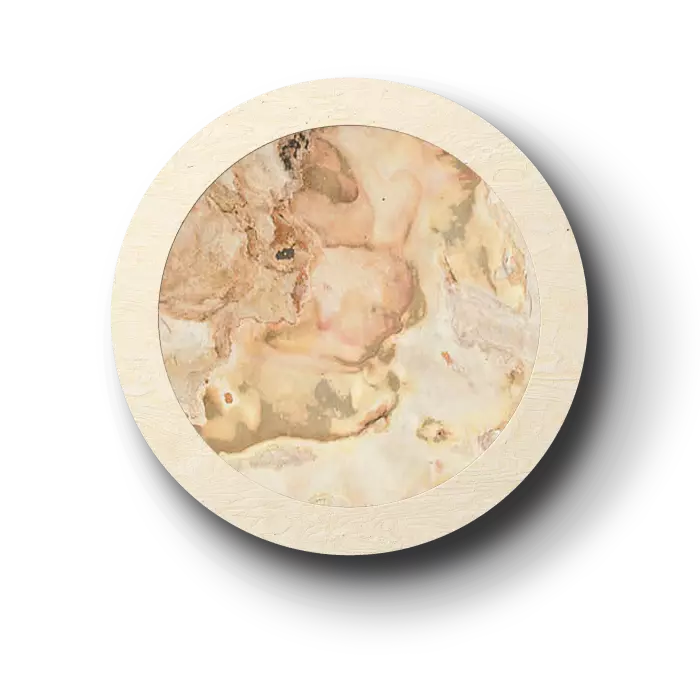 ALMUT bietet dir angesagte Wandlampen aus Naturmaterialien mit bester Technik made in the Alps.
Hot

10%

€299,00

Includes 20% VAT.

Free shipping

Deliveries to non-EU countries may incur additional duties, taxes and fees.
Nature meets state-of-the-art LED technology.
The dimmable LED wall lamp from ALMUT convinces not only with a perfect ring of light due to the latest LED technology, but especially as an eye-catcher in modern interiors.
Indirect, planar light provides an extraordinary, glare-free lighting effect and the familiar natural materials create a pleasant room atmosphere.
highest LED quality made by Planlicht
perfect light wreath
indirect and planar light
glare-free
Handmade LED wall lamp in minimalist design is particularly characterized by durability and energy efficiency.
Inspiriert von der Tiroler Bergwelt kommen auch bei Designlinie 6134 hochwertige Naturmaterialien zum Einsatz wie Stein und Almwiesenblumen als Dekoreinlagen bzw. naturbelassenes Birkenholz als Wandleuchtenelement.
Made by hand
untreated birch wood disc
high quality natural materials as decorative inlay
Not only an eye-catcher, but sustainable through and through!
Our claim is to bring timeless design from natural materials and the latest technology in line with a modern, nature-loving lifestyle.
Our LED wall lights stand for regional production, short transport routes, sustainable packaging, climate-neutral shipping, use of local materials, durability and energy efficiency.
With the Plug&Play cable, each LED wall lamp can also be connected directly to a power outlet and can be put into operation immediately. A cable exit from the wall is not necessary and thus ensures maximum flexibility.
The cable itself is coated with natural fibers and underlines the natural luminaire design.