Entdecke handgemachte Leuchten aus Naturmaterialien wie Merino-Wollfilz • Heu • Blüten • Stein • Zirbe • Eiche • Walnuss • Kork als Eyecatcher für dein Zuhause.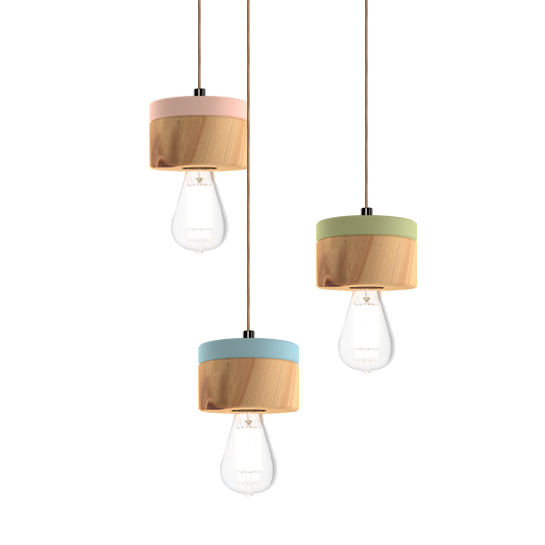 Hot

Off: €589,00

Includes 20% VAT.

Free shipping

Deliveries to non-EU countries may incur additional duties, taxes and fees.
Die nachhaltigste LED Wandleuchte fürs Kinderzimmer.
Die innovativen LED-Kinderzimmerleuchten mit verspielten Motiven aus 100 % natürlichen Schurwollfilz und recycelten Fasern sorgen nicht nur für eine stimmungsvolle Beleuchtung, sondern auch für eine bessere Raumakustik.
Gönn deinen Kindern nur das Beste und entscheide dich für langlebige Kinderzimmerleuchten von ALMUT von Wildheim.
Unser Anspruch ist es, zeitloses Design und neueste Technik mit einem modernen, naturverbundenen Lebensstil in Einklang zu bringen. ALMUT von Wildheim steht für regionale Produktion, kurze Transportwege, Nutzung heimischer Materialien, Langlebigkeit und Energieeffizienz.
Discover sustainable lamps made from natural materials for your home.
Steffi & Uli. We are ALMUT von Wildheim.
In nature, no two mountains are alike. Each one is unmistakable in its shape and character. This thought shapes ALMUT. That is why we build luminaires that bring nature into your own four walls.
Sustainability put in a new light.
Are you looking for durable lamps made from natural materials?
ALMUT not only offers you sustainable, locally produced and durable lamps, but also guarantees a good conscience.
Discover our 7 sustainable design lines made from natural materials now.
All our Desgin lines are made of natural materials that are precisely processed by hand. This is the only way to preserve the natural properties - and you can see, feel and smell it.
Trendy natural materials such as stone, birch and alpine meadow flowers are staged in the design line 6134 with a perfect ring of light. The extraordinary, glare-free lighting effect of the LED wall lights and the familiar materials ensure a pleasant room atmosphere.
These pendant lamps combine simple aesthetics and warm cosiness. The lampshades are handmade entirely from naturally renewable merino wool without chemical additives.
What grows on the steep mountain meadows in Tyrol is what makes the 2610 design line extraordinary: pure hay. This mountain hay and local wood are used to create a light where you can see, feel and smell nature.
Scandinavian lifestyledesigned in Tyrol. Minimalist, made of finely grained local wood in combination with trendy pastel shades.
Kinderzimmer sind Orte der Fantasie, des Spielens und des Lernens. Damit sich dort die Kleinen wohlfühlen und zugleich in angenehmer Atmosphäre entwickeln können, haben wir LED Wandleuchten speziell für Kinder entworfen.
The 1411 natural luminaires are not only a design piece, but also reflect your own lifestyle. Close to nature, down-to-earth. Both form and material can be combined in the most diverse ways.
The black colour accents of the straight-lined luminaire design really bring out the natural material "alpine hay" and harmonise perfectly with a modern living style.