Choose from six trendy colors and two lampshade designs from the design line 0314 your eye-catcher for your home.


Merino ist das neue black(sheep).
Entdecke Leuchten aus purem Wollfilz.
€899,00

Includes 20% VAT.

Free shipping

Deliveries to non-EU countries may incur additional duties, taxes and fees.
100 percent sustainable. And a real eye-catcher at the same time: felt lampshades made of pure merino wool.
High-quality merino wool, processed into durable wool felt: the result is a lampshade that can do more. This lamp combines simple, Scandinavian aesthetics and warm cosiness. With its soft pastel shades or in timeless black, wool white and stone grey, it brings a breath of fresh air into your home. And it is not only stylish, but also truly sustainable.
A design lamp that can do more than just look good.
Our lampshades are handmade entirely from naturally renewable merino wool. As always with ALMUT, we do not use any chemical additives. We prefer to rely on the natural properties of the natural material wool felt: it is durable, robust and ensures better acoustics and more peace in your home.
Wool felt made from high-quality merino wool
in 6 trend colours
2 lampshade shapes
without chemical additives
sound-absorbing effect
crafted
Soft pastel colours, classic black, elegant wool white and cool stone grey: in six colours and two designs, the pendant lamps of the 0314 design line bring variety into your home.
Whether a person feels comfortable in a room depends largely on the light and the acoustics.
Wool felt made from merino wool needs no chemicals. This material is a jack-of-all-trades by nature: it is durable and robust, withstands moisture and heat, does not absorb bad odours and ensures pleasant room acoustics. The processing of the certified pure new wool into a design lamp is done by hand.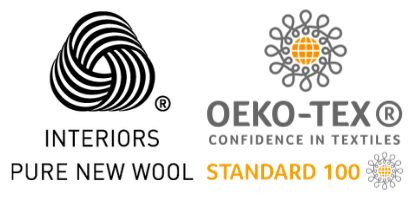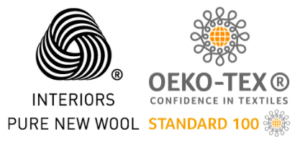 Easy assembly in 4 steps.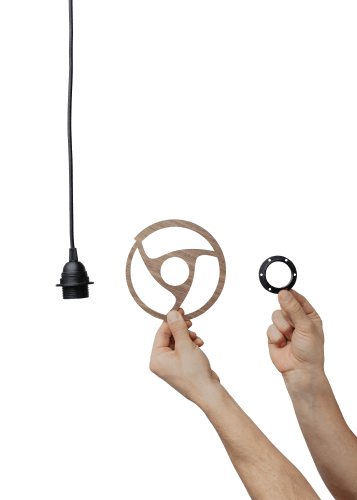 Fix the lampshade suspension to the socket.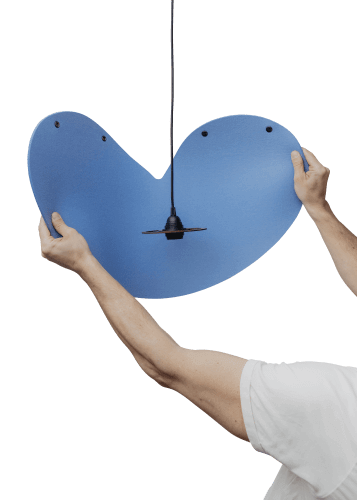 Overlap screen over the suspension.