Discover sustainable lamps made of natural materials such as merino wool felt - hay - flowers - stone - stone pine - oak - walnut - cork that fit your lifestyle.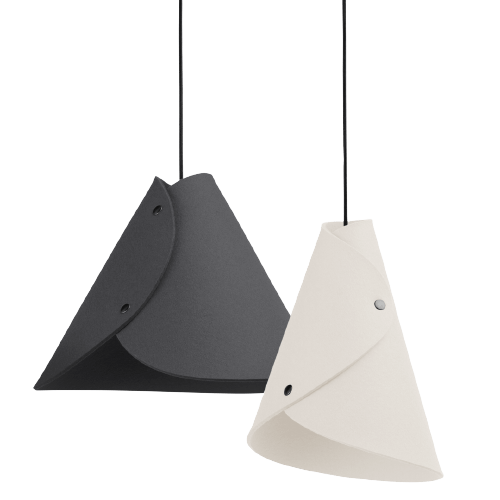 Inspired by our home, the Tyrolean mountains, we design handmade lamps from natural materials such as local woods, pure hay, flowers, stone, merino wool felt and many more.
Find your sustainable luminaire that fits your lifestyle.
Wool felt made from high-quality merino wool
sound-absorbing effect
6 trend colors
2 lampshade designs
without chemical additives
crafted
Steffi & Uli. We are ALMUT von Wildheim.
In nature, no two mountains are alike. Each one is unmistakable in its shape and character. This thought shapes ALMUT. That is why we build luminaires that bring nature into your own four walls.
Sustainability put in a new light.
Are you looking for durable lamps made from natural materials?
ALMUT not only offers you sustainable, locally produced and durable lamps, but also guarantees a good conscience.
Discover our 6 sustainable design lines now.
All our Desgin lines are made of natural materials that are precisely processed by hand. This is the only way to preserve the natural properties - and you can see, feel and smell it.
These pendant lamps combine simple aesthetics and warm cosiness. The lampshades are handmade entirely from naturally renewable merino wool without chemical additives.
What grows on the steep mountain meadows in Tyrol is what makes the 2610 design line extraordinary: pure hay. This mountain hay and local wood are used to create a light where you can see, feel and smell nature.
This natural beauty made of pure alpine hay has the latest dimmable LED technology. Clear shapes, precise workmanship and easy handling are the simple advantages of the straightforward design.

The 1411 natural luminaires are not only a design piece, but also reflect your own lifestyle. Close to nature, down-to-earth. Both form and material can be combined in the most diverse ways.
The black colour accents of the straight-lined luminaire design really bring out the natural material "alpine hay" and harmonise perfectly with a modern living style.
Scandinavian lifestyledesigned in Tyrol. Minimalist, made of finely grained local wood in combination with trendy pastel shades.